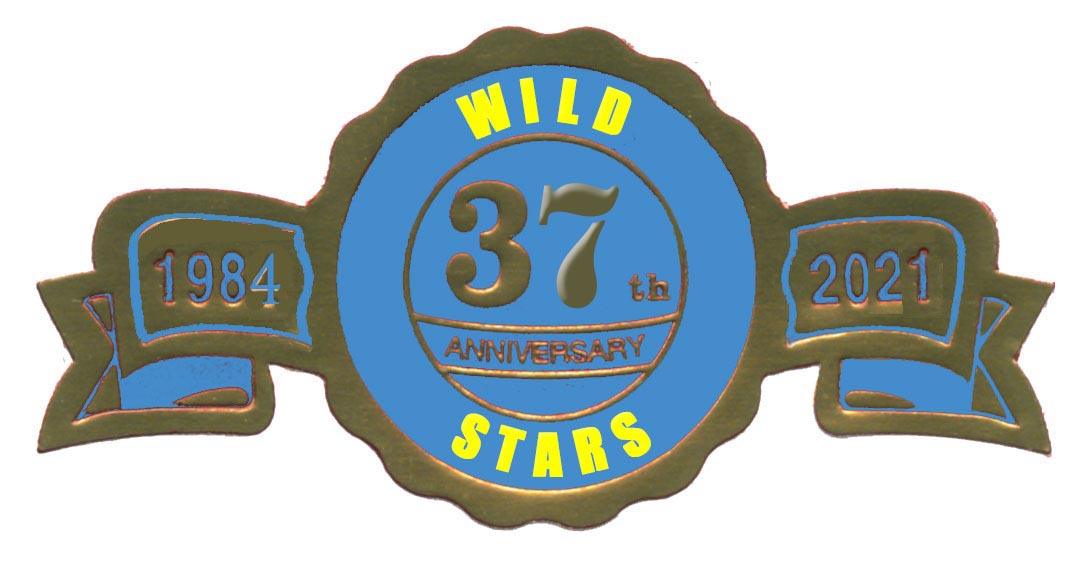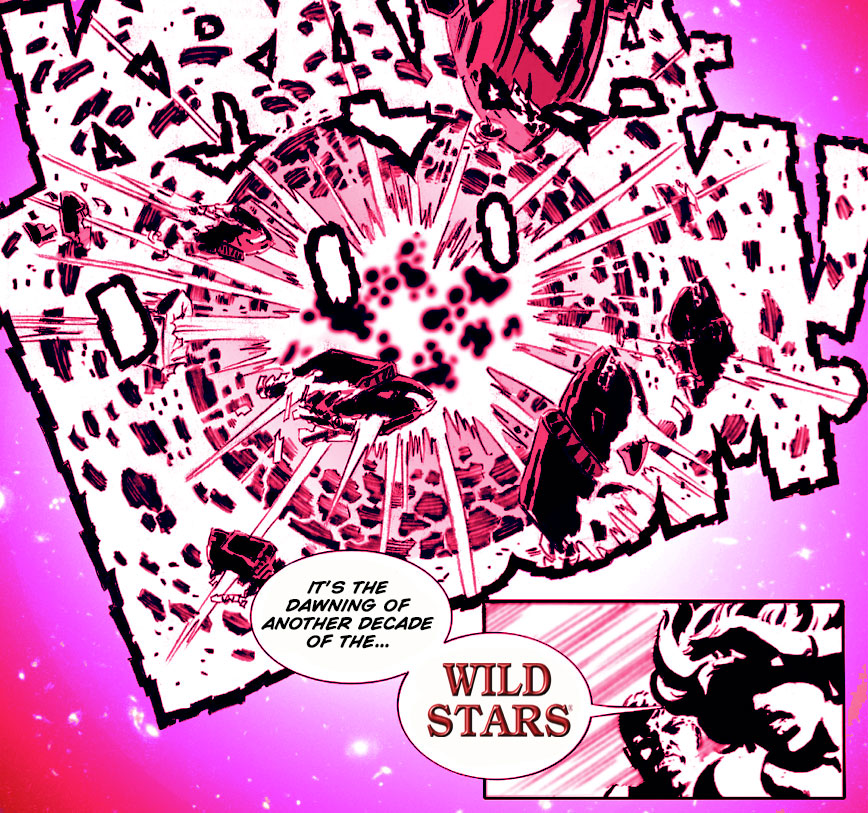 Wild Stars


The 20-Twenties!
Over the previous four decades of publication, the Wild Stars have received many accolades from reviewers and publishers: with
"Beautiful... Tremendous... Superior... treasure... Super cool...
engaging... crackling... intelligent... satisfying... compelling... epic... Innovative... brilliant... Excellent... heroic...
game-changing... the gold standard... will put hair on your chest... incredible... almost incomparable"
being some of the highest
(see the review page for links to the full reviews)
.
Those positive reviews continue to come in with the newest, 35th Anniversary set of
Wild Stars Books 1 through 4 released by Cirsova Publishing.
Amazon.com
review of the Cirsova edition of Wild Stars 1:
"A fun, crazy sci-fi story
There are many different layers to the story...
Overall, a really fun read"

5-Star Review on Amazon
for the Cirsova edition of Wild Stars 1:
"A Fantastic Fantasy!
Amazing series, the absolute definition of great fantasy!
Top tier writing, wonderful art and imagination, a truly gripping tale spun to keep you coming back more."
5-Star review on Amazon
for Cirsova's 2nd edition of Wild Stars 3:
" The Wild Stars series is built for people who want a story that is rich with drama, thick with story...
Michael does a good job of making this a stand-alone story or jumping on point for the series.
If you're looking for well developed original content then this is a book series you need to check out."
5-Star review on Amazon
of the Cirsova 1st edition of Wild Stars 4:
"This is the must have book no matter where you are in this series.
...strong character arcs and drama alongside galaxy-spanning space battles...
The Wild Stars series is built for people who want a story that is rich with drama, thick with a story...
it gives you everything you could want in a story and still leaves you wanting more."
Jon Mollison did
an in depth review (here)
about Cirsova's first edition of Wild Stars 4:
"The seamless merger of sci-fi and fantasy... crackles,
and the adventures leap... with a relentless pace that's a joy to follow along.
New characters step on scene fully formed, and fully described for newcomers to the series,
and Tierney doesn't shy away from jerking the rug out from the reader's expectations
in a way that is both fun and inspiring."

""Wild Stars Rising"... makes for a great introduction to the world.
In many ways, the Wild Stars universe reminds me of the Lensman series,
and if you've ever read that classic series by the old master Doc E. E. Smith,
you'll recognize that for the compliment it is."
Below is what those four back covers look like when combined.
Click on it to get the story of the unique packaging, with virgin front covers and a unified back cover,
or click on any of the images above to be taken to the listings on Amazon.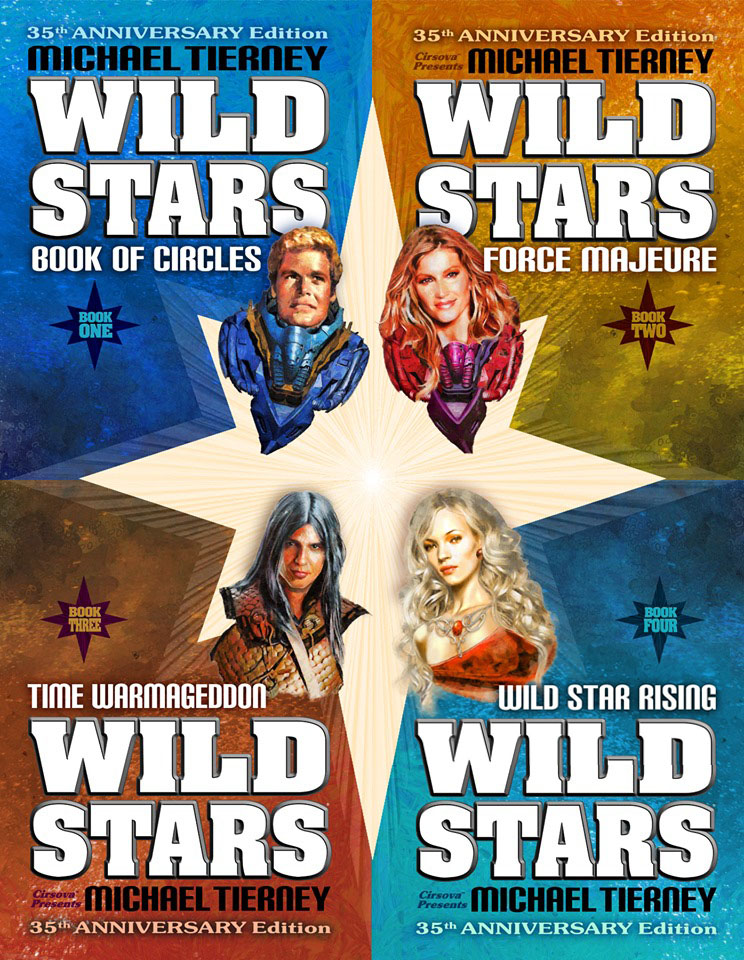 The
Wild Stars
35th Anniversary Omnibus hardcover is available for
order on Lulu
.
This 726-page, 8 1/2" x 11" hardcover features an incredible wraparound cover by Anton Oxenuk,
and contains everything from the entire 35 year history of the Wild Stars!
5-Star review on Lulu
for the Omnibus:
"A stunning and enjoyable read - the omnibus is worth the investment to ensure completeness of the read,
along with the immensity of the tome. The wraparound cover... would make a dynamic poster!
I recommend this work for anyone who is a fan of pulp sci-fi or space opera -
along with anyone who is a fan of non-derivative works."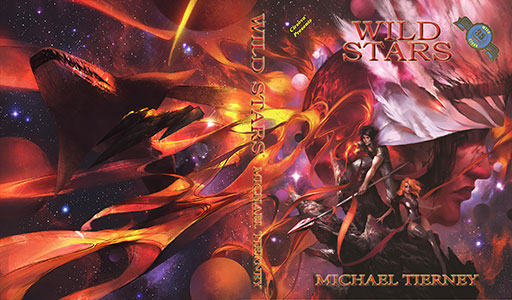 Whenever you're in Central Arkansas, you can still pick up copies at either
Collector's Edition
or the
Comic Book Store
.
Wild Stars creator Michael Tierney is usually at one store or the other,
and is happy to sign and personalize your copies at no charge!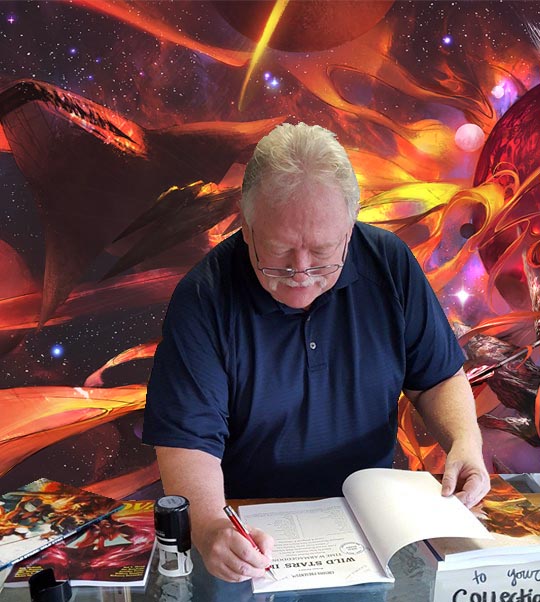 All of these books were released at the very end of 2019,
which means that first new Tierney publication in 2020 was actually done in a different set of Stars:
---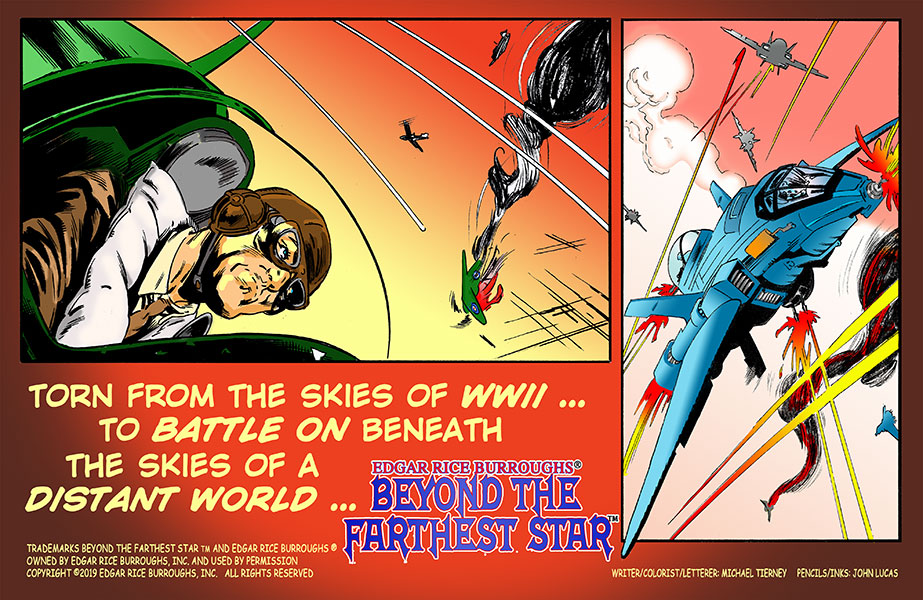 is a weekly comic strip that adapts the work of Edgar Rice Burroughs and is published exclusively on their website.
Here's the teaser from this week's strip. Click on it to be taken to their subscription service.
The first episdoe of 2020 is a tense one!

Tangor had been convinced that Balzo Jan is indeed Balzo Maro's brother,
but Tangor's new friends, the Punisians, are less than convinced.
In fact, these cannibals are completely confused, angry, and very hungry.

---
On New Year's Day, 2020, Cirsova published their list of Awards Eligible stories, which features 3 works by Michael Tierney:
Wild Stars 4: Wild Star Rising
heads up the list, alone in the novel category.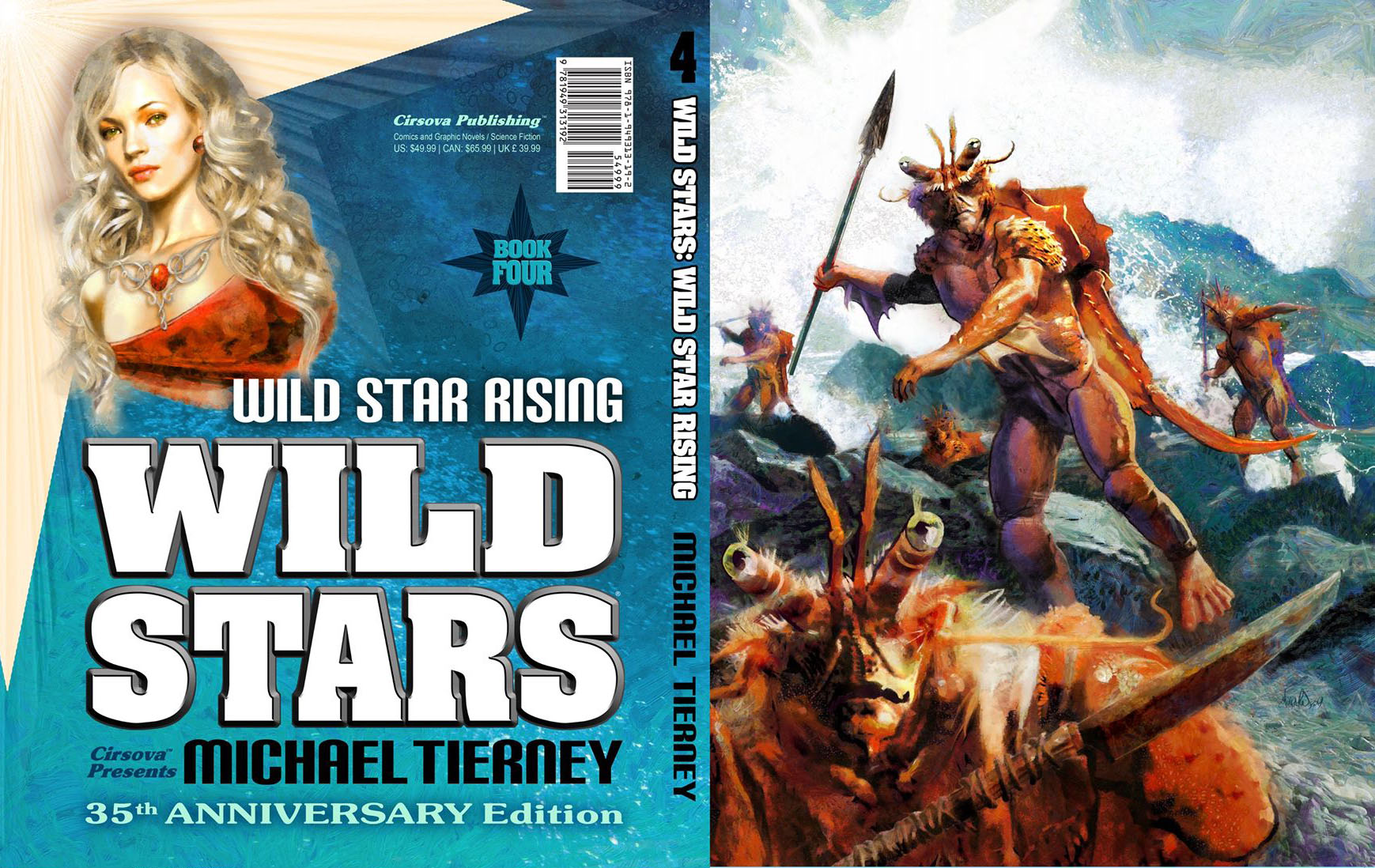 Young Tarzan and the Mysterious She
, posthumously co-authored with Edgar Rice Burroughs, tops the list of short stories.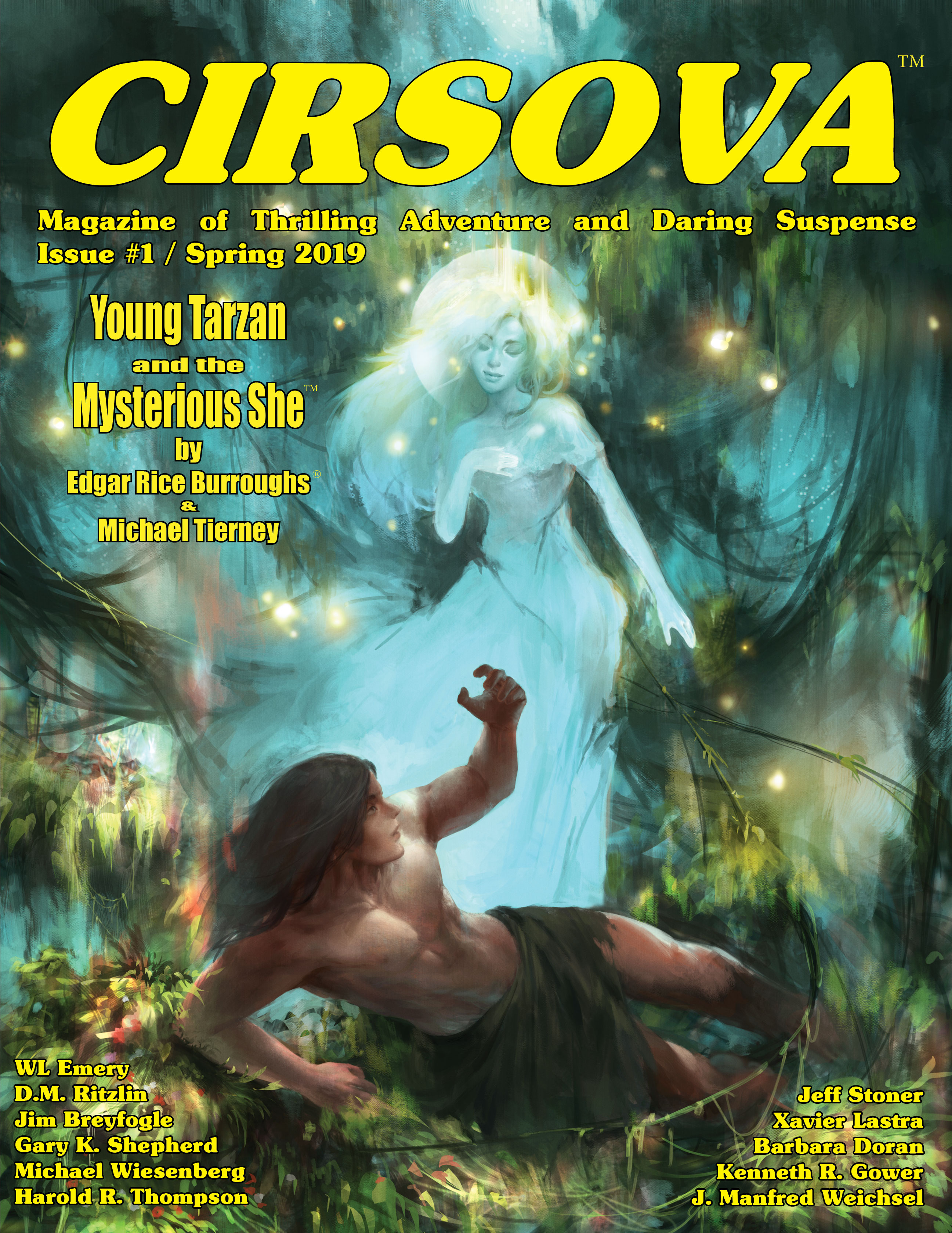 The Grimgrip
, a Wild Stars bonus short story published in the new edition of
Wild Stars 3: Time Warmageddon
.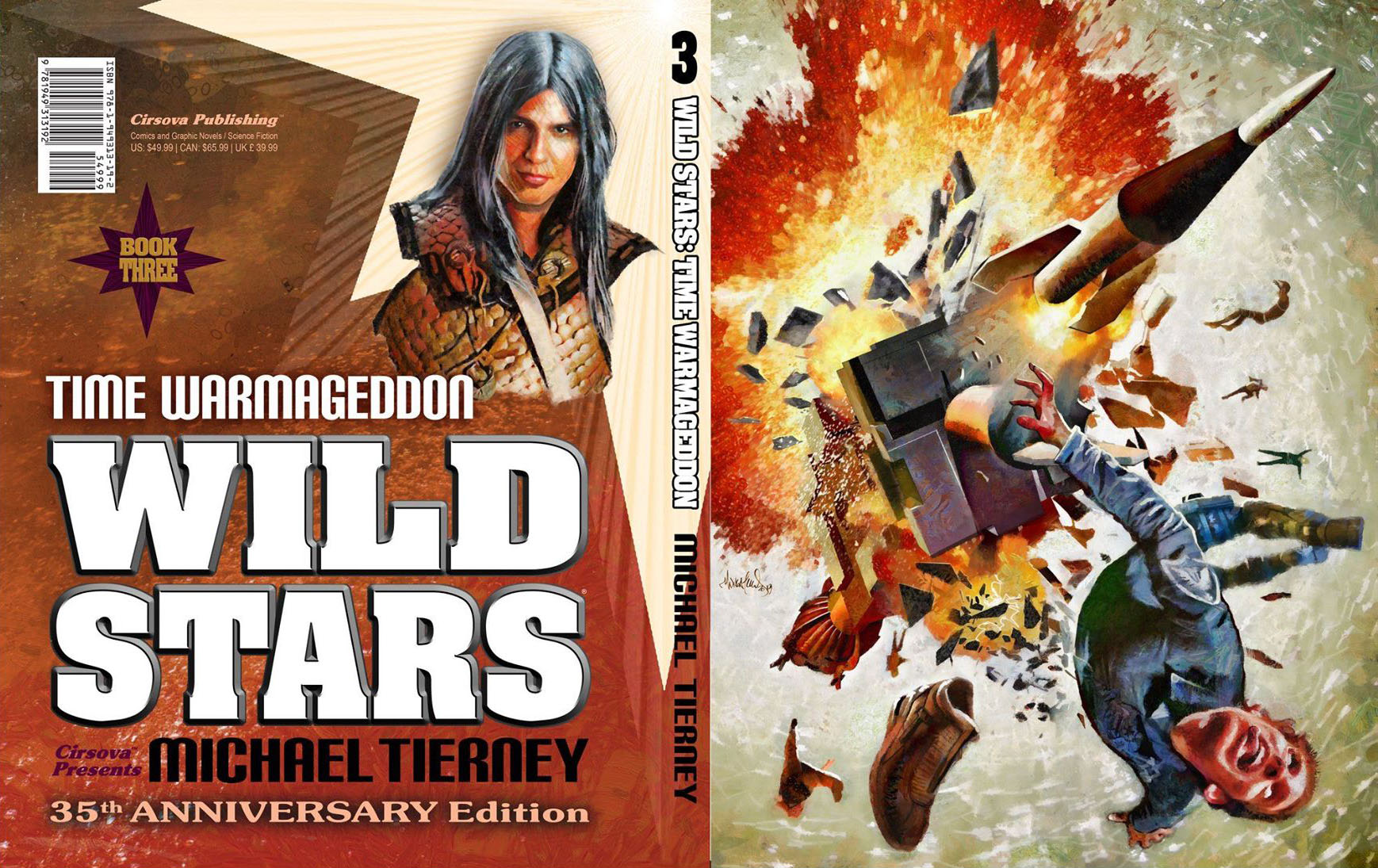 New Year's Day 2020 update:
Young Tarzan and the Mysterious She already has a nomination for the 2020 Hugo Award in the
Best Short Story Category
,
and another for the
Washington Small Press Award
: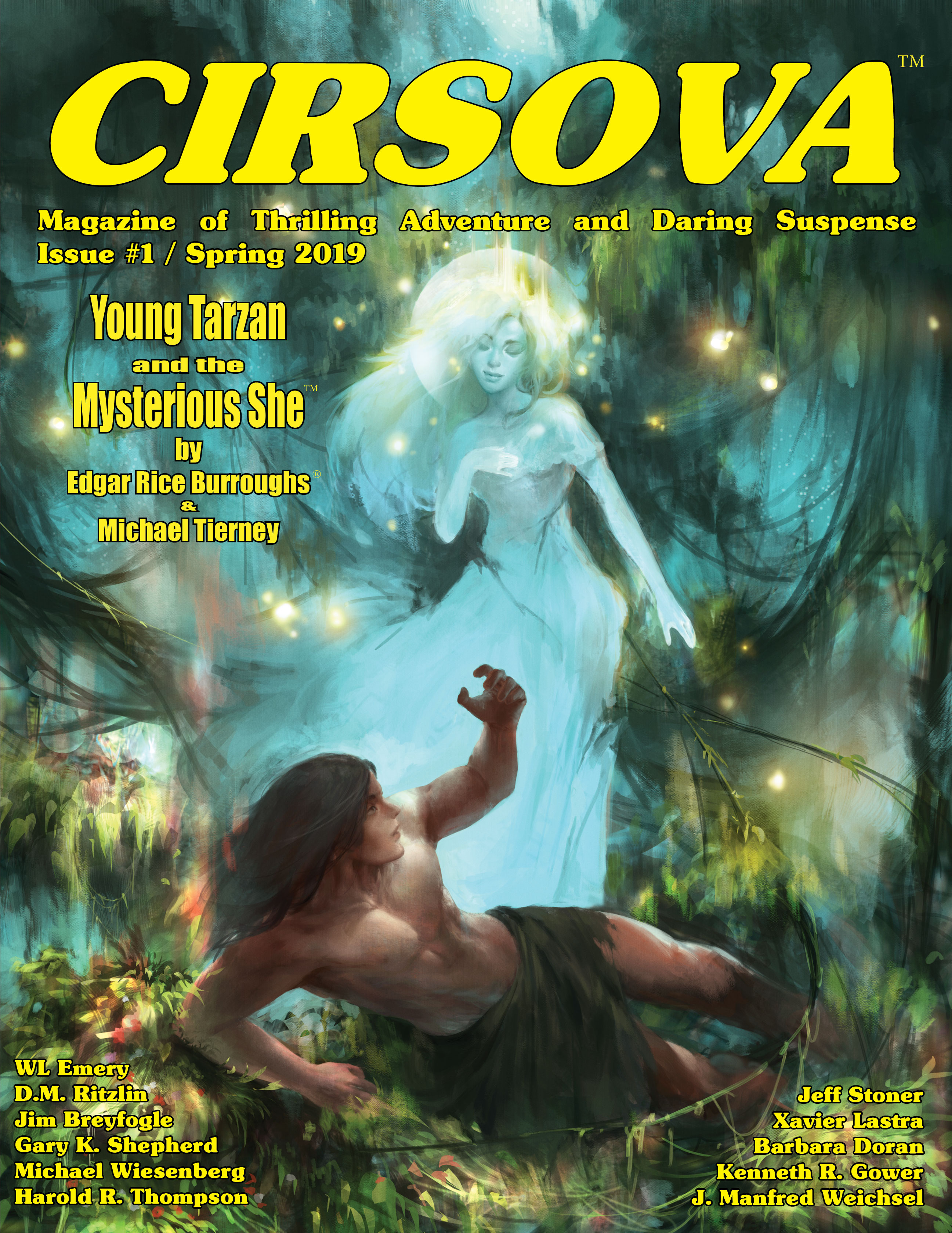 ---
wildstars.net
wildstars.biz
thewildstars.biz
thewildstars.ca
wildstars.club
wildstars.co
thewildstars.co
wildstars.guru
wildstars.info
thewildstars.info
thewildstars.me
wildstars.mobi
thewildstars.mobi
thewildstars.org
wildstars.pro
wildstars.us
thewildstars.us
thewildstars.ws
wildstars.xyz
michaeletierney.com
michaeletierney.net
michaeletierney.org
michaeletierney.info
littlerocketpublications.com
littlerocketpublications.net
littlerocketpublications.org
littlerocketpublications.info
---