The release of
Wild Stars 2: Force Majeure
celebrates the 30th Anniversary of the first publication of Wild Stars!
The sequel to the graphic novel is a new 83,000 word novel wrapped around 38 pages of comics,
including the 2002 Prairie Bay comic book with new pages, along with 50 "flashback" illustrations.
Released at the same time is the first trade paperback edition of
the 2009
Wild Stars: The Book of Circles -- Recalibrated
,
that collects the first 25 years of comic books, in a matching, uniform package.
To buy either book on Amazon, click either of the images above or these links to buy
Wild Stars: The Book of Circles -- Recalibrated
and
Wild Stars 2: Force Majeure.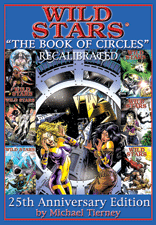 Also still available is the soon to be Out-Of-Print 2009 25th Anniversary hardcover edition of the Book of Cicles hardcover.
One fan thought so highly of it, he's reselling his copy on Amazon for $200, plus shipping! (Click this link to see!)
While for some reason Amazon is not showing this edition in their searhes, the 2009 hardcover can be found by simply clicking the image to the left,
or click on this link.
But hurry, it will soon be replaced by the 2014 30th Anniversary hardcover, which will feature color pages on the interior for the first time, restoring the color originally presented on the outside and inside covers for the Volume 3 comics! All three books are also available locally at either
Collector's Edition
or
The Comic Book Store
, where you can ask about getting your copy signed. Every copy of anything Wild Stars signed this year will include a 30th Anniversary Stamp!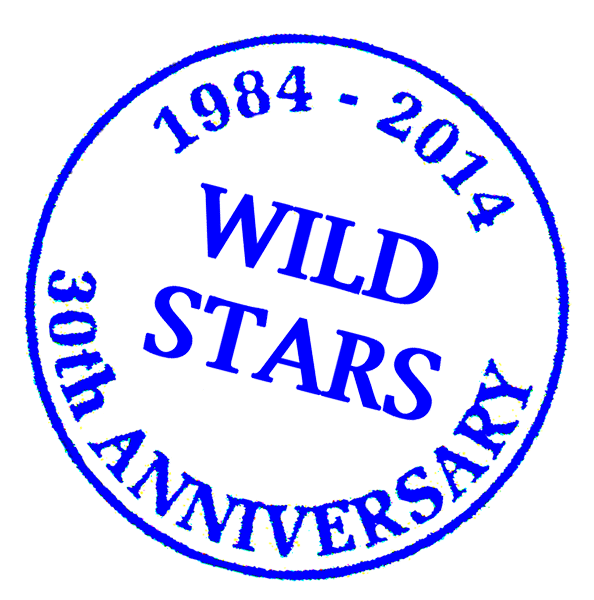 This stamp will be discontinued at the end of the year!
---
---

VIDEO LINKS:
---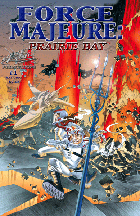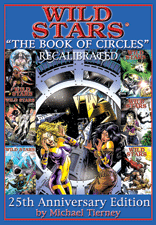 The WILD STARS go digital!
Beginning with Force Majeure: Prairie Bay #1, I've made all of the Wild Stars comics available in Digital Format. They're available to read online, or for downloading, at:
Hidden Wild Stars
page!
Haven't had enough Wild Stars?